Order description
Questions to be answered:
When is the deadline? What kind of illustration is requested Should it be realistic or schematic? What should it emphasize? What is the purpose of the art? What is the required size and resolution?
Ideally, the customer draws a paper chart or makes a rough composition of screenshots, on which the overall idea can be discussed, priorities set, and details outlined. Preliminary price is estimated.
First draft delivery
Major changes possible.
Final price agreed.
Possible changes to the first draft are discussed. Direct communication with the customer should expedite the process and increase the chance that next draft may already satisfy the need.
Requested changes must not exceed 50% of the draft.
Cancellation of the order is possible at this point.
Revised draft delivery
Minor changes possible.
At this stage there should be no major changes to the illustration, but rather slight modifications.
Final illustration delivery and payment
When ready and approved by the customer, the illustration will be delivered at the required resolution in the png, jpg, pdf or tiff format (not vector graphics).
An invoice to cover the agreed price will be issued at the same time.
Acknowledgment
BioGraphix requests mentioning its contribution to any presentation or publication using its artwork. (The BioGraphix logo or website will be provided).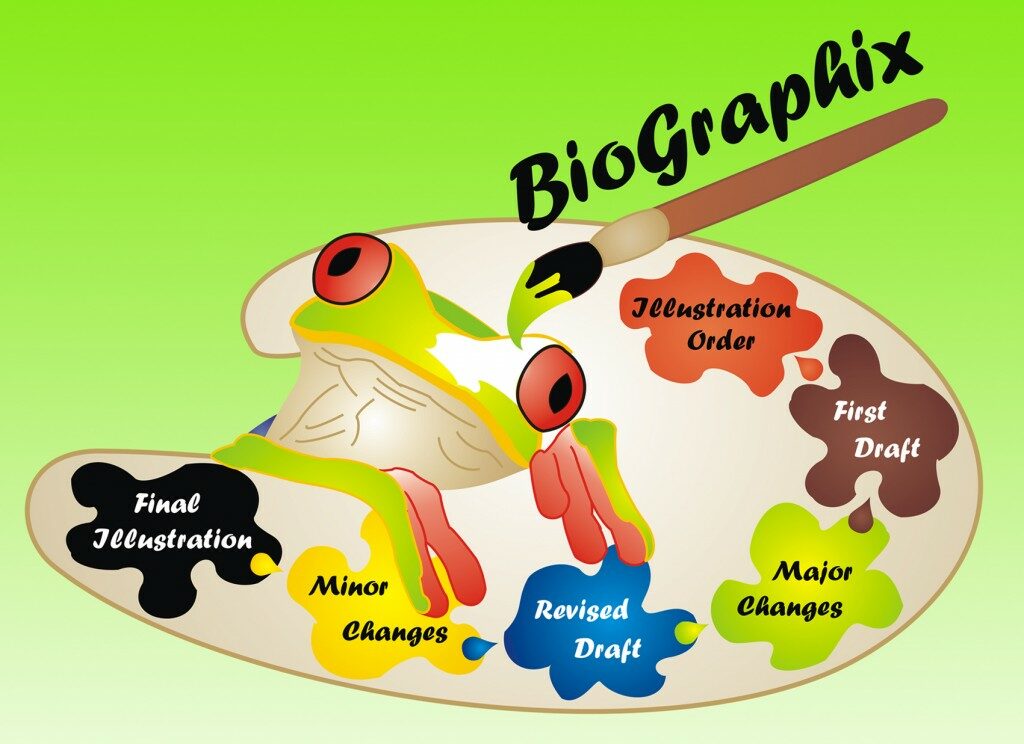 Examples of customer drafts and BioGraphix rendition